Flag of Revolt against Iran's Mullahs became Airborne again!
Derafshe Kaviani dates back more than 5,000 years and is a symbol of Iran's rich culture and of resistance to oppression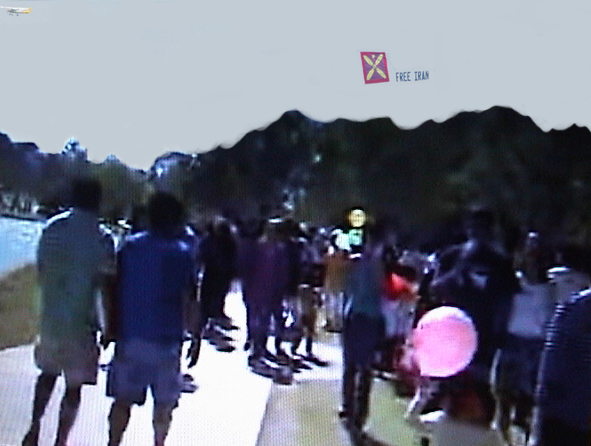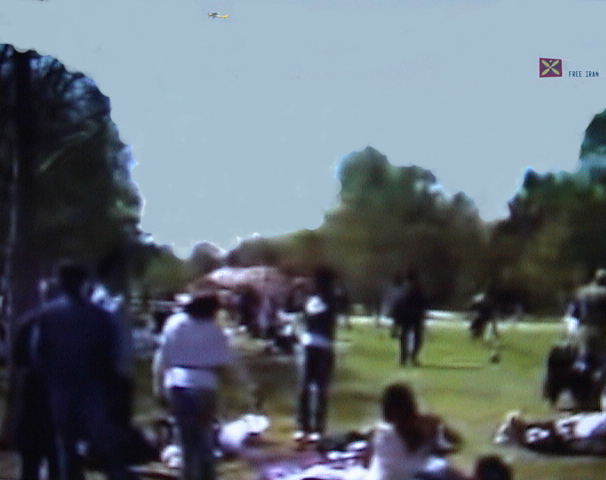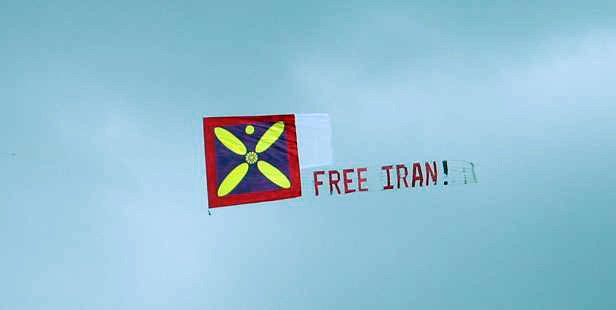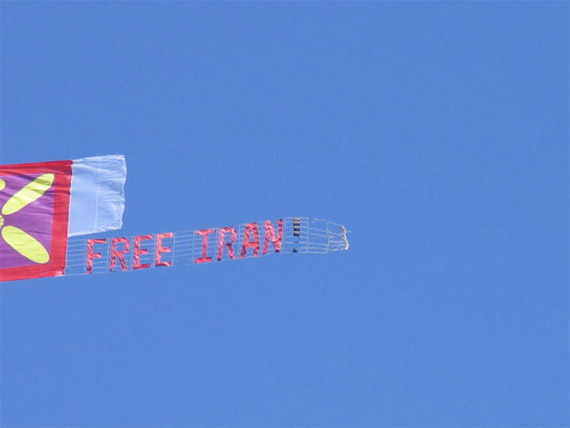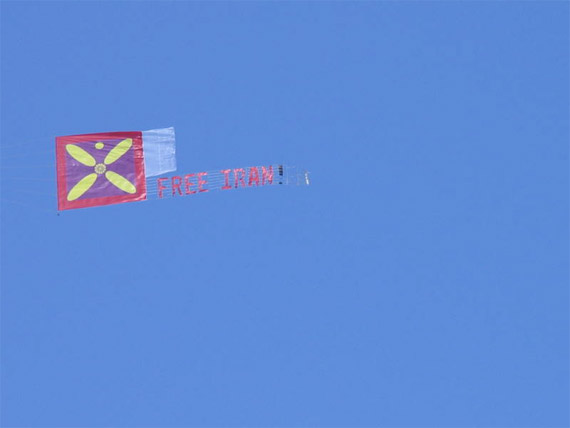 Iranian Sizdeh-bedar Celebration - Irvine, California - March 30, 2008

In an effort to inspire Iranians around the world to rise up against Iran's repressive Islamic regime and for the second time since October, 15, 2007 in New York, the country's ancient Banner of Kings "Derafshe Kaviani" was flown over the over Southern California parks during Iranian Sizdeh-bedar celebration on March 30, 2008. Derafshe Kaviani was flown not only in celebration of the Iranian New Year 6372, but in memory of Manochehr Farhangi, peaceful scholar and soldier of true Iranian culture who was assassinated in Madrid, Spain by agents of the Islamic Republic of Iran.
It is time for Iranians to Unite and Free IRAN
Free IRAN means end to the world Terrorism
Time for IRANIANS to be True IRANIAN!