Iranian Freedom Advocates rally against Barbaric Islamic Tazi Mullahs!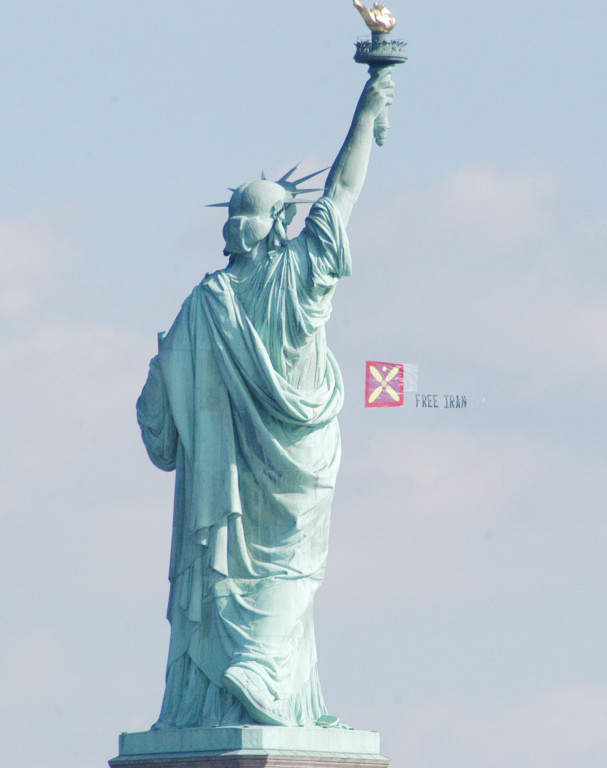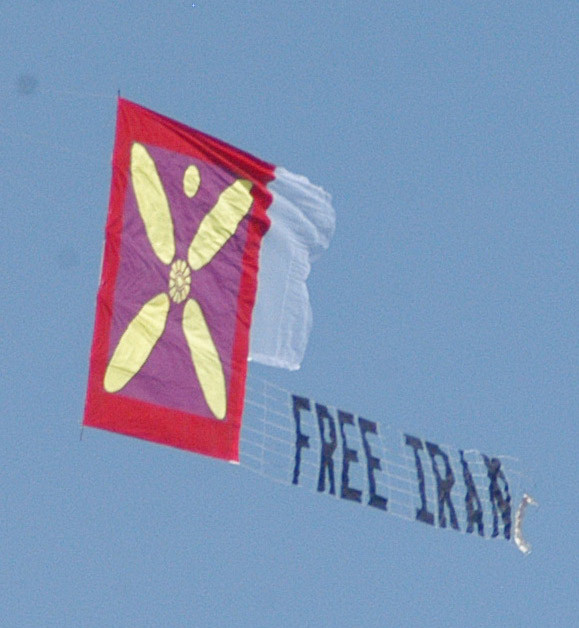 See all enlarged New York pictures of Derafsh Kaviani below



Read "Persian Version" below about Derafsh Kaviani (must read)
Breaking News - October 15, 2007
In an effort to inspire Iranians around the world to rise up against Iran's repressive Islamic regime, the country's ancient Banner of Kings ďDerafshe KavianiĒ was flown over the New York metropolitan area on Monday October 15, 2007. Derafshe Kaviani dates back more than 5,000 years and is a symbol of Iran's rich culture and of resistance to oppression. Derafshe Kaviani took off from Long Island and flew by the United Nations, Ground Zero and paid respect to innocent victims of Islamic terrorists before circling the Statue of Liberty.

History in Making!
Flag of Revolt Against Iranís Mullahs became Airborne!
Click below to see the Exclusive News Report

Flag of Revolt against Iranís Mullahs
To Fly Over Statue of Liberty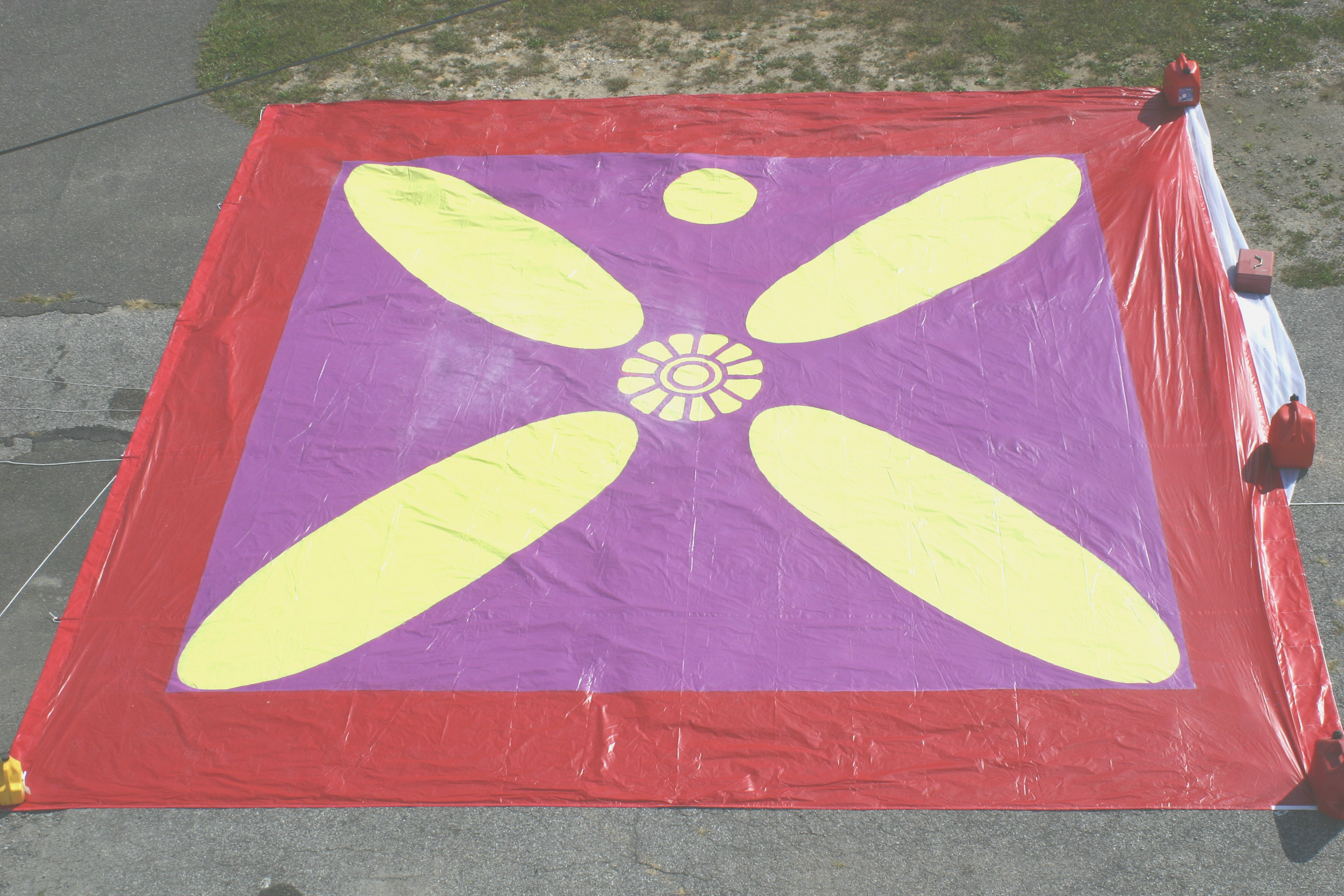 The 25'x25' Derafshe Kaviani at the New York airport
Assembly of Iranian Cultural Renaissance
New York, NY - For Immediate Release

October 8, 2007 - Statue of Liberty in New York will look on proudly on Monday October 15, 2007 as Iranís ancient flag of the Kings, Derafshe Kaviani, flies overhead to signal the revolt of Iranians of every country, language, and religion against Iranís repressive Islamist regime of Mullahs. The 25 x 25 foot Derafshe Kaviani will fly along Long Island, over the United Nations, and circle New York Harbor and the Statue of Liberty. The flight is timed to coincide with the ancient Iranian festival of Mehregan, the fall festival that also celebrates an ancient victory over oppression at which this flag was unfurled.

The flag of the Kings, Derafshe Kaviani remains an important motif in Iranian art and culture, although its meaning has been repressed by the current regime. We raise this flag now to call on Iranians to renew their pride in their ancient culture and to rise once more, as their ancestors rose against legendary demons and conquerors, to establish an Iranian nation that is truly free.

Derafshe Kaviani was first raised, according to legend, against the Satanic, evil dragon demon Zahak. In Iranís national epic, Shahnameh Ferdowsi, the demon has become an oppressive Arab ruler. Kaveh Ahangar, the blacksmith rallied the people against him, using his spear and leather apron to remake the ancient flag and lead the people to victory.

New York, NY - For Immediate Release Persian Version (must read!)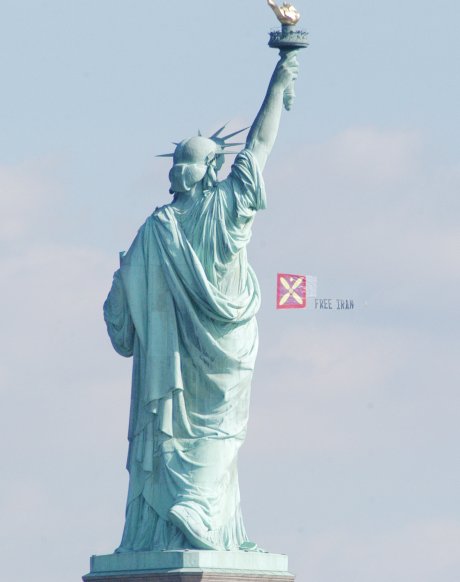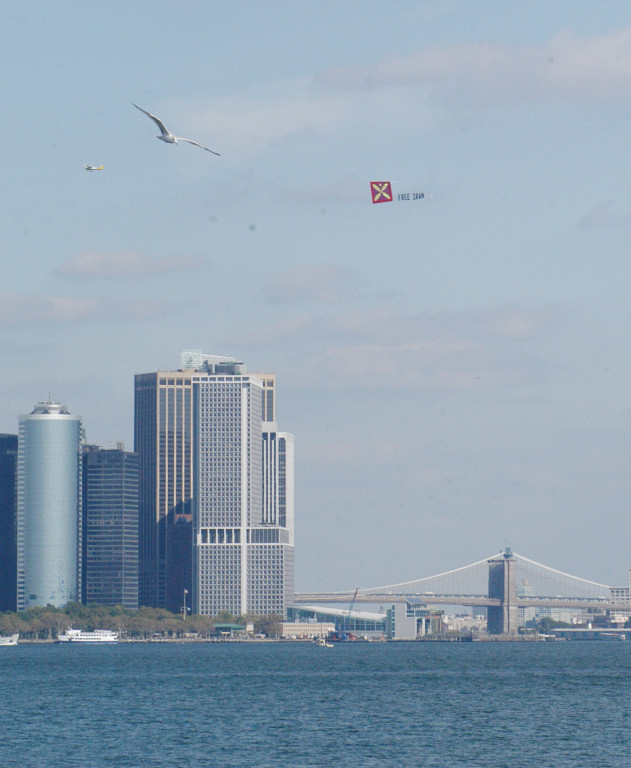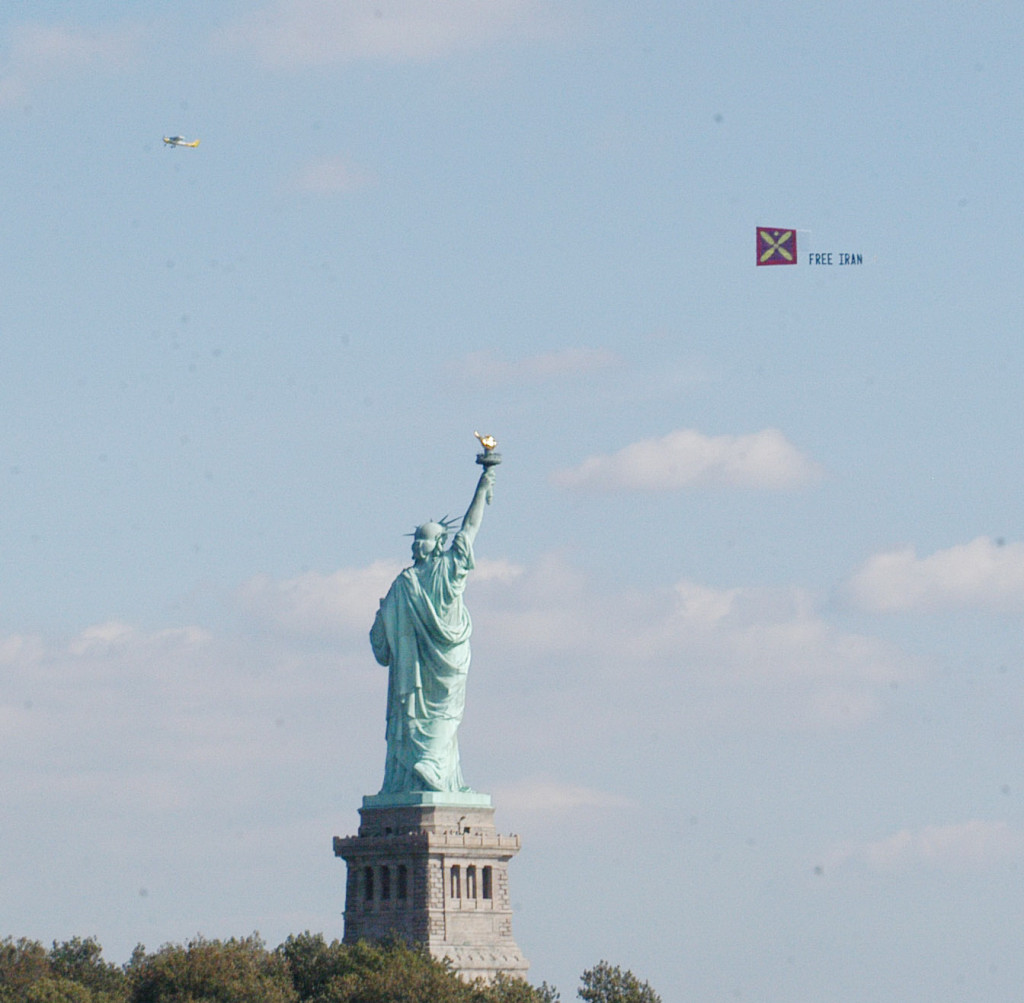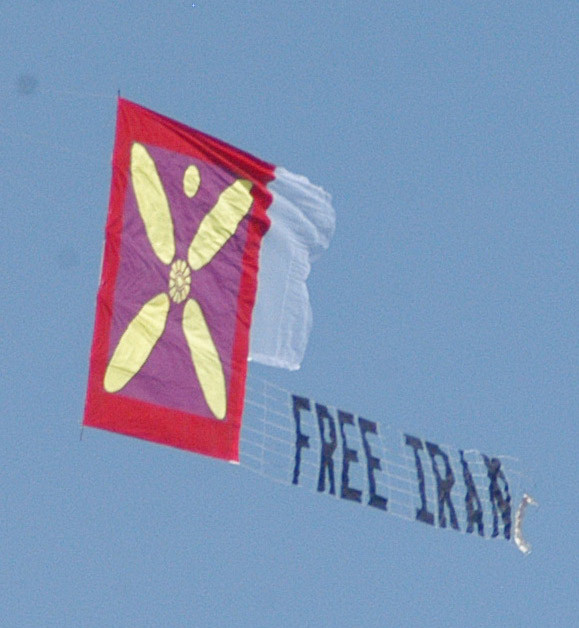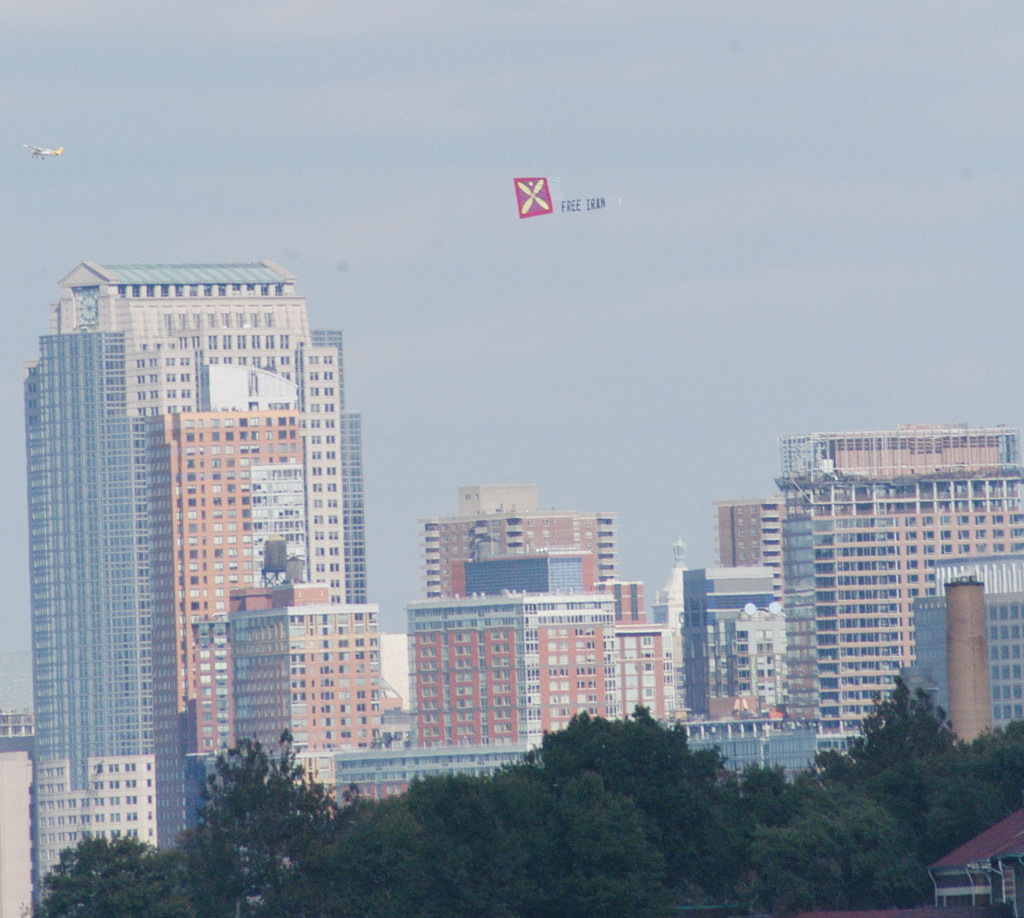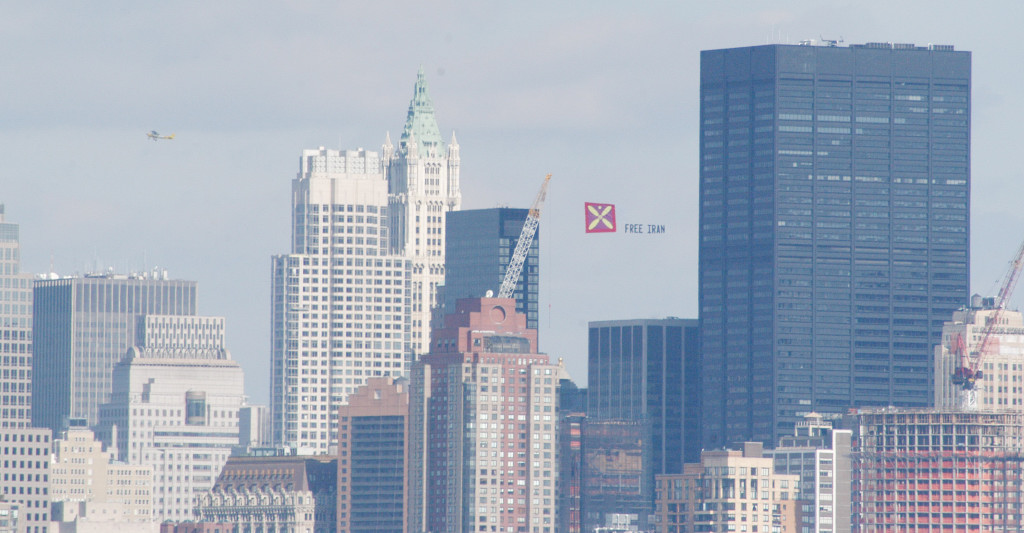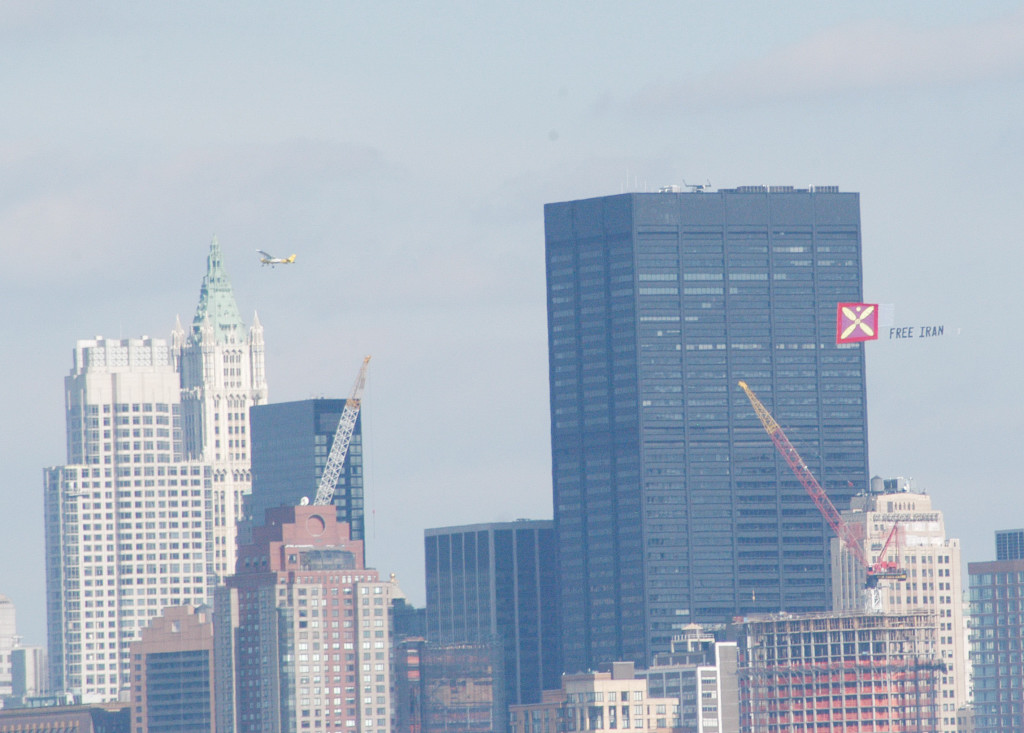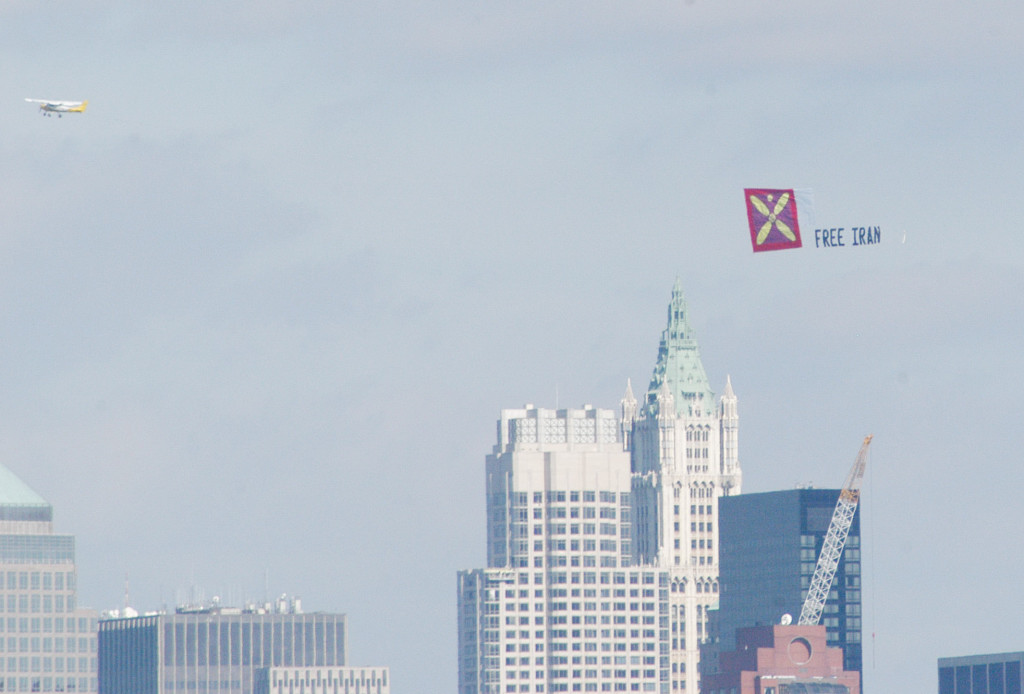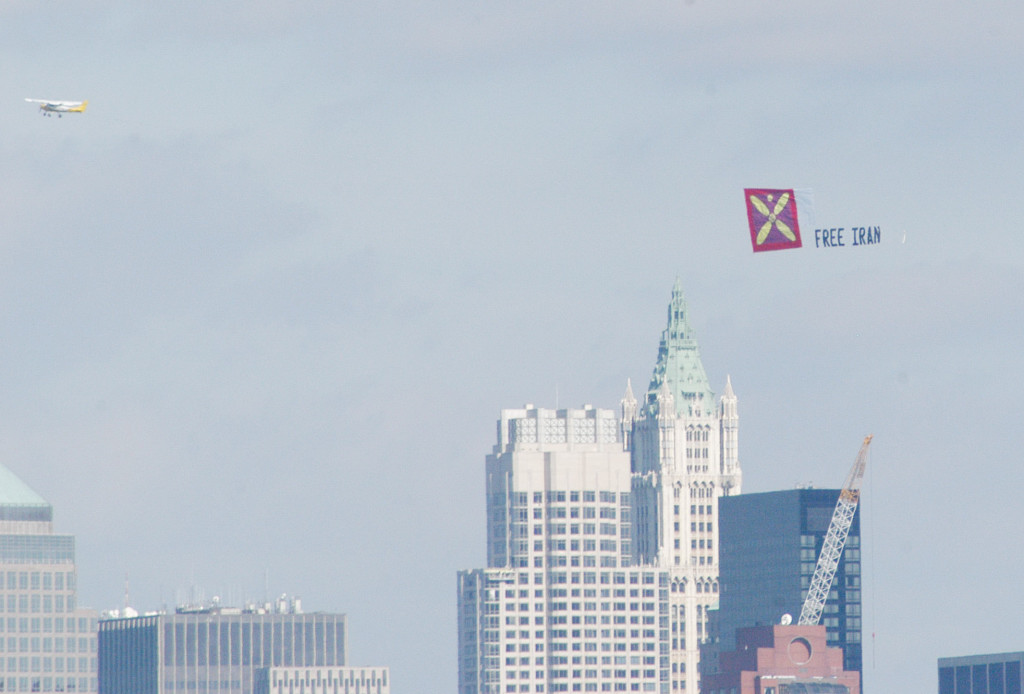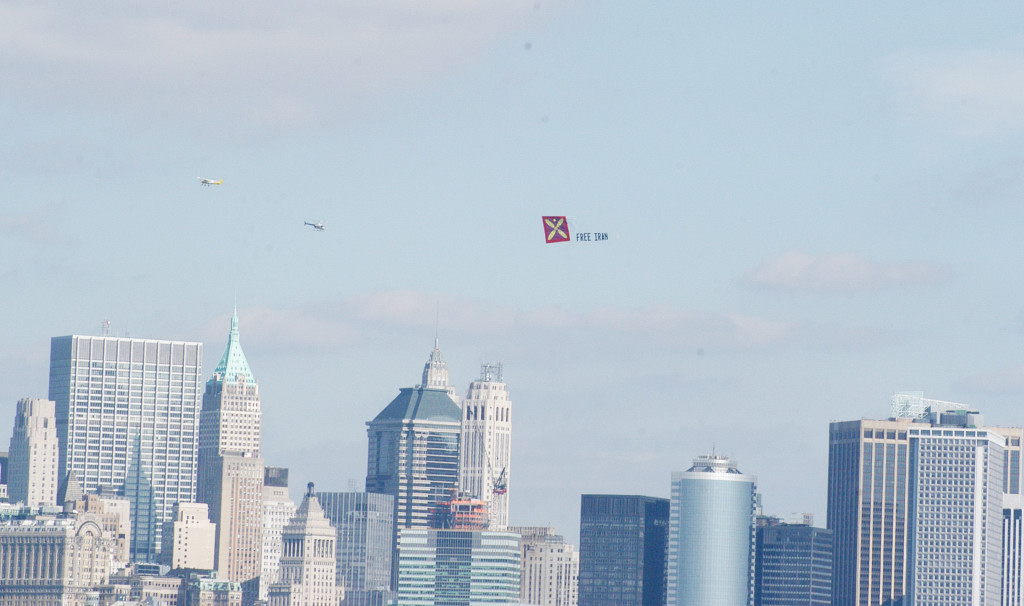 The 25'x25' Derafshe Kaviani at the New York Airport
The news about Derafshe Kaviani in New York newspaper - Staten Island Advance, New York

Monday October 15, 2007, 12:46 PM read the full story

Unleash the POWER and be changed FOREVER!
It is time for Iranians to Unite and Free IRAN!
Free IRAN means end to the world Terrorism
Time for IRANIANS to be True IRANIAN!